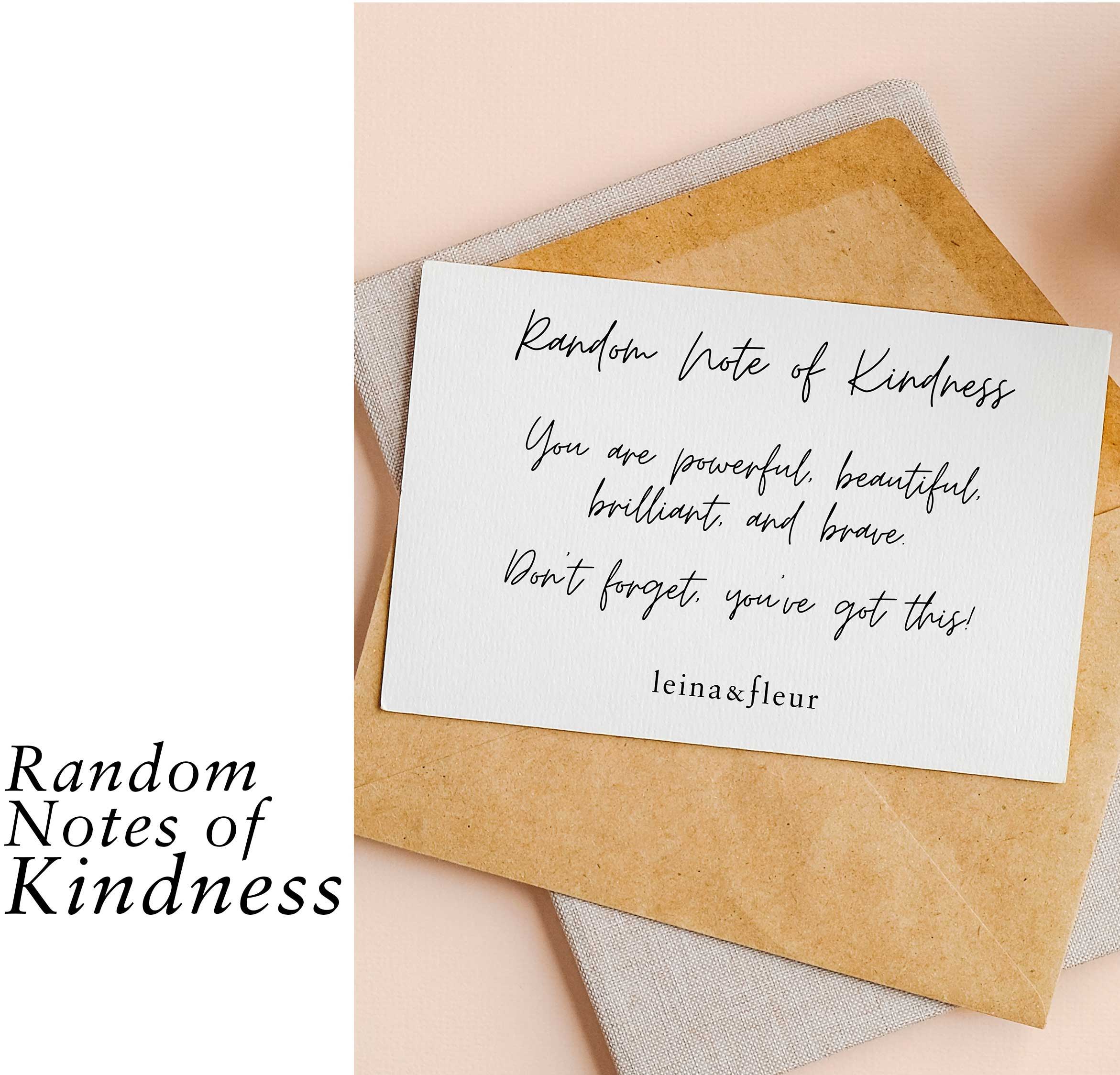 We are sending out kind and inspirational words to women all around Australia in Random Notes of Kindness and would love for you to contribute!
With the current lockdown situation fluctuating throughout our communities, we want to share some kindness and positivity, to hopefully make a difference in someone's day with some #lockdownloveletters
JOIN US IN BRIGHTENING SOMEONE'S DAY
We are asking for you to write a simple and anonymous open message of hope, love, and encouragement that we will then include in our parcels, sent to women throughout Australia.
To contribute to this goodwill gesture and to brighten another woman's day, complete the form below to share your message of kindness.
Please note that your message will be sent 100% anonymously. Your name and personal details will not be used in any way. We respect your privacy and do not share information - see our Privacy Policy for more information.